We focus on women coaching girls

in soccer, leadership, and service.
Our Values
WE RUN soccer & leadership programs for girls AGE 5–18.
Girls Leading Girls focuses on women coaching girls in soccer and leadership. While the ranks of women coaches at the top are well known – Jill Ellis for the U.S. Women's Team – we believe there is an opportunity for more women to coach younger girls.
We're building a system of training, motivation, team governance, and game strategy that fits girls' needs – and differences.
WE BELIEVE THAT EVERY WOMAN HAS INFINITE POTENTIAL.
In everything we do, we strive to promote the following three core values:
Empowerment: We empower girls to be leaders within their own communities.

Collaboration: We encourage girls from different socioeconomic backgrounds to work together.

Skill-building: We fortify girls' life skills through the lessons of sports and friendly competition.
Did you know?
Girls who participate in sports have increased levels of self-esteem, are happier, are less likely to engage in dangerous or harming behavior, and learn the value of teamwork and overcoming adversity.
Girls are different.
From how they're encouraged and how they train, to how we work to prevent their injuries, girls are different. Our wide range of programs caters to the unique needs of girls to help them thrive and succeed as leaders.
Girls learn better from girls.
We have nothing against the great men and dads out there who are coaching young women – we simply believe that woman role models can better relate to what girls are going through as young women and growing athletes.
Coaches matter – A lot.
Coaches are the backbone of our organization. We work hard to train, retain, and mentor them, and we treat them like the professionals they are. Many of our coaches started as Junior Coaches before working their way up to Assistant or Head Coach.
The Player-Coach relationship matters.
Whenever possible, we strive to keep the same coach and assistant coach with our girls from one year to the next. While change is sometimes necessary, we do our best to keep coaches and teams together. Even if a coach leaves, if we can then promote an assistant coach to head coach, we still count that as a big win.
Well-managed teams rock.
When we communicate efficiently, everyone wins. The team manager, a parent volunteer, has an incredibly important job: keeping kids showing up on time at the right place; helping teams feel like a community; and making sure our coaches stay focused on coaching. We train team managers, and we work and meet with them regularly.
Looking for information about your particular team?
Girls Leading Girls' coaching philosophy is to inspire young women to grow through sports while learning the value of discipline, teamwork, effort, and leadership.
Most coaches say it's not all about winning and that skill development is their motto. We agree with this; however, additionally, our goal is to teach life skills, keep girls in the game, and build up their confidence – on and off the field – to become leaders in their communities.
We are not "win at all costs" coaches. Instead, it's important for children to understand life lessons and to learn from their mistakes in a safe and open environment.
Leadership
We invest in our girls – on and off the field – to find their voice and passion.
Our coaches work with our participants at leadership events and conferences to encourage our players to become leaders in STEM (science, technology, engineering, and math) careers, philanthropy, and sports.
We inspire our girls to influence the world!
Intentional Curriculum
Over the years, our curriculum has been developed to incorporate lessons of leadership and character into our soccer practices, camps, and events.
We also collaborate with other organizations, like World Wide Women, Friends of the Commission on the Status of Women, and Alliance for Girls, to provide opportunities for our girls to attend conferences, workshops, and festivals fully devoted to the empowerment of women leaders.
We host annual Career Talks in which we invite women guest speakers from the community who are in STEM-S careers – science, technology, engineering, math, and sports – to speak to the girls about various career options and motivate them to become leaders in traditionally male-dominated fields. Guest speakers include women from PG&E legal counsel, High-Speed Rail project, Facebook, Google, Present, Airbnb, Girls in Tech, and more!
Junior Advisory Board & Junior Coaching
As part of our mission to train girls to become leaders, we provide a practicum opportunity through our Junior Advisory Board of Directors and Junior Coaching programs.
Every year, 10 to 15 girls from our program are selected by their peers to serve as our Junior Advisory Board, learning the ins and outs of a nonprofit organization while also helping to make important decisions on the direction of our programs.
The Junior Coaches (JC) program is designed to train and mentor high-school students in how to become a coach. We provide female role models for our players, and JCs serve as mentors and give back to the game for the younger generations. The JC commitment is one practice a week and monthly leadership workshops. The program length is for one season, working with the same team during that time. This is a great opportunity for high schoolers to gain job training and a practical use of their skills – all of which can be credited toward community-service hours.
Interested in becoming a Junior Coach? Contact us for an application!
"As a player, instructing the younger girls on what to do and not do helps me in my own game because I am making mental notes to make sure that I am doing those things, too. Teaching them the skills helps me, too, because I relearn them better.
As a person, it feels good to help people.
It has definitely helped me with my leadership skills and has given me more confidence in groups."
– Allison Philips, 11th-Grade Student
Service
We teach girls to build community and to give back.
We build community service into our program to develop strong, compassionate female leaders. We strive to build healthy environments for all people and give everyone equal opportunities.
Why Community Service?
According to the UNCE Young Volunteers fact sheet, youth who volunteer are more likely to do well in school, graduate, and vote. Young volunteers expand their social circle and enhance their social awareness and feel like a valued contributor of society.
Our girls have the opportunity to run soccer and leadership camps for other girls; to travel to other countries and help with the environment; to conduct used-clothing and equipment drives at their schools; to host tournaments; to speak at events; and more.
WAYS to SERVE
Organize clothing and equipment drives for girls in Nicaragua and in San Francisco's Tenderloin

Travel internationally to less-served countries

Volunteer as Junior Coaches at our free after-school sites

Help out at our events
A great way to get started is with the Anne Wagner women's soccer tournament, which takes place every August!
Service Trips Abroad
2019 Paris, France, for the Women's World Cup

2018 Costa Rica Middle School & High School Girls Group

2017 Sweden Middle School Girls Group

2016 Nicaragua Middle School Girls Group

2015 Nicaragua College Group

2014 Tanzania Women's Group

2013 Nicaragua High School Girls Group
Interested in joining us on our next international soccer service trip?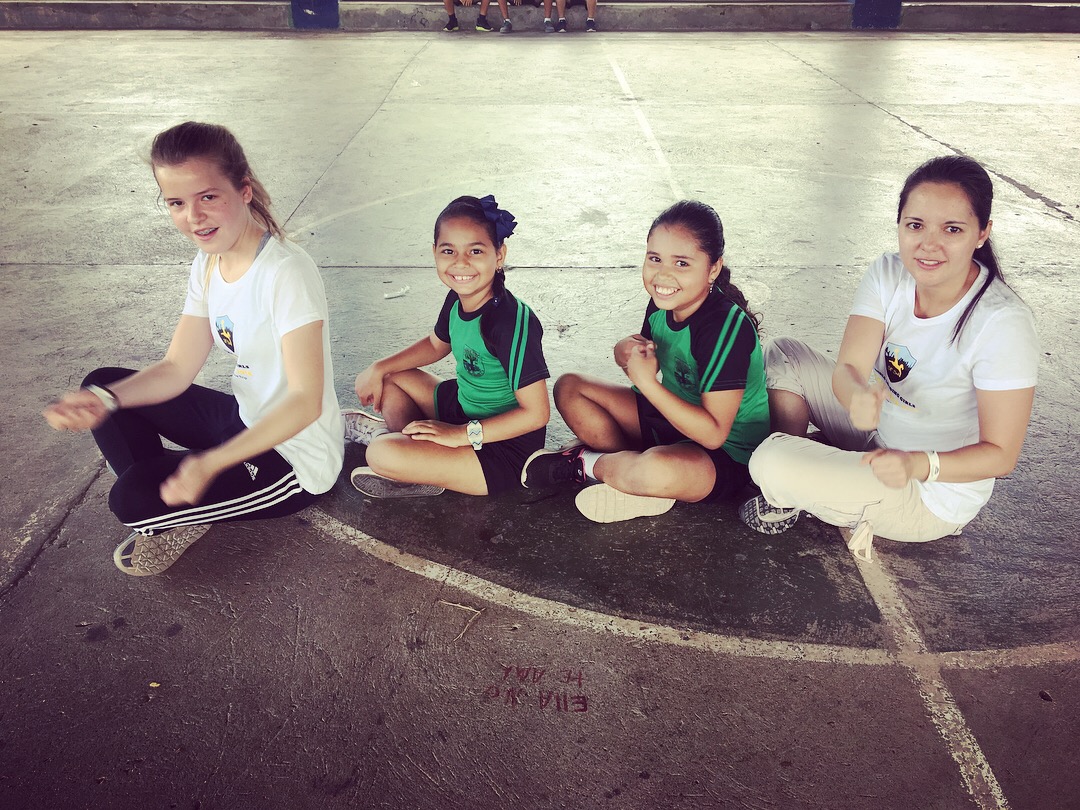 "I am more aware of how fortunate I am and the amazing opportunities I get that many others don't have.
I also know I still have so much to learn about the world and the people living in it."
– 7th-grade volunteer, AFTER summer 2016 community-service trip to Nicaragua